We are incredibly honored to announce that we have recently granted The AWS SAP Competency Successes to be the first Arabian AWS partner in the MENA region to award the AWS SAP Competency.
Those achievements differentiate FORTE CLOUD and demonstrated our technical proficiency and proven success in SAP implementation, migration, and innovation. No matter what SAP system you run or strategy you'd like to adopt, FORTE CLOUD has the experience, tooling, methods, and best practices to streamline your migration or transformation.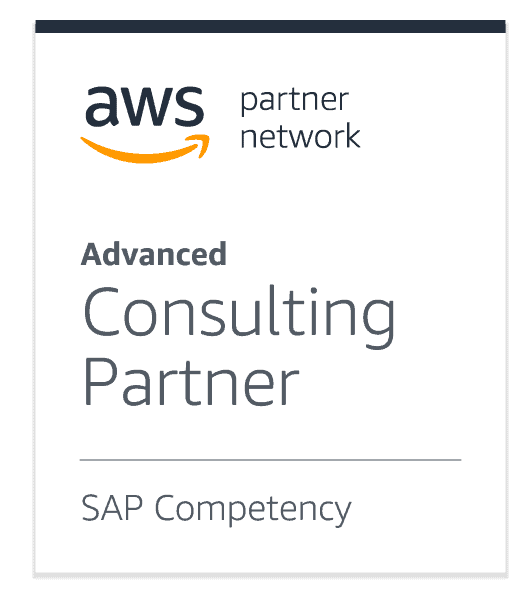 The goal of the AWS Competency Program is to recognize APN Partners who demonstrate technical proficiency and proven customer success in specialized solution areas. Achieving AWS Competency status is not an easy accomplishment. To receive the designation of that Competency, we have to finish a long validation checklist which provides the criteria necessary to achieve the designation under the AWS Competency Program. We undergo a third-party audit of our capabilities upon applying for the competency and we need to possess deep AWS expertise in the technical Knowledge and deliver best practices solutions according to the AWS Well-Architected Framework.
SAP on AWS With FORTE CLOUD
As the leading AWS Advanced Consulting Partner, We have been one of the main AWS partners within the MENA region when it comes to SAP on AWS. since 2014, our long track record of successful enterprise's migration for SAP on AWS proves that we have the capabilities to be one of the most experienced and trusted partners.
We've helped numerous clients from different industries throughout the private and Public Sectors to effectively migrating, launching, and managing their SAP workloads on AWS. learn more about our latest case study about Juhayna "Juhayna Saves $200,000 a Year by Moving SAP from On-premise to the AWS Cloud".
Why Work With FORTE CLOUD for your next SAP Project?
Our Cloud Engineers and SAP experts are highly skilled in AWS and SAP offerings, have presently retained these certifications.
We pioneered ourselves on SAP on the cloud, Next-Generation Managed Services, and Cloud infrastructure Automation. We help our clients stay current through Run SAP-certified methodologies that are aligned with the SAP innovation adoption framework, coupled with practitioners who are up to speed on the latest industry and technology trends. We apply precision to each implementation, migration, and managing by collaborating closely with customers and SAP Partners to drive satisfactory. We are more actively leveraging our tech knowledge for enhancing quality and efficiency in our projects, pairing it with the SAP and AWS best practices guidance.